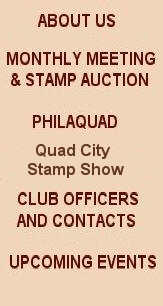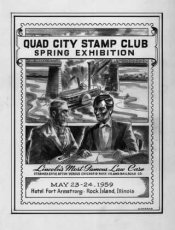 Click for a larger image

Each year in April the Quad City Stamp Club sponsors the "Stamp Out Cancer" Auction in the early Spring. All proceeds are donated to the American Cancer Society. We have now completed 40 annual auctions and have generated over $280,450 for the charity. Last year's auction raised just over $9200.


A Big Thank You to all the bidders who attended our 2017 Stamp Out Cancer auction. We hope to see you next year.




Our next Stamp Out Cancer Auction will be 41st auction and the date to April 28, 2018 at Faith Lutheran Church. Moline, IL. Donations (preferably philatelic in nature) are always welcome.

Bidders will have a wonderful opportunity to find great bargains. About a month in advance of this Auction the auction lots will be listed on these webpages with some pictures. Bidding will be possible by mail or Email in advance.